Phil Rizzuto
Entering you see two large display cases in front of you although with a display housing various newspaper clippings.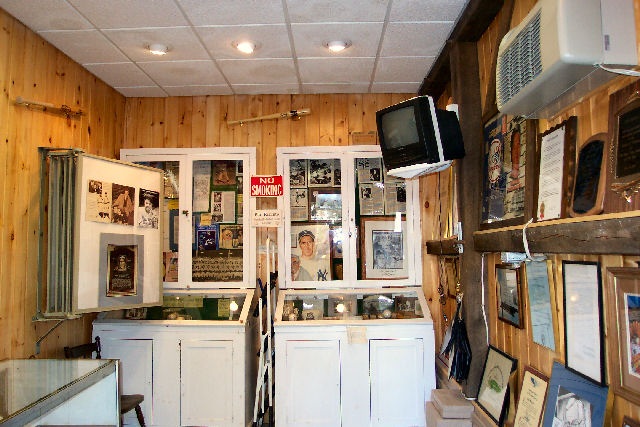 Along the right hand wall are various plagues and honors donated by Phil Rizzuto.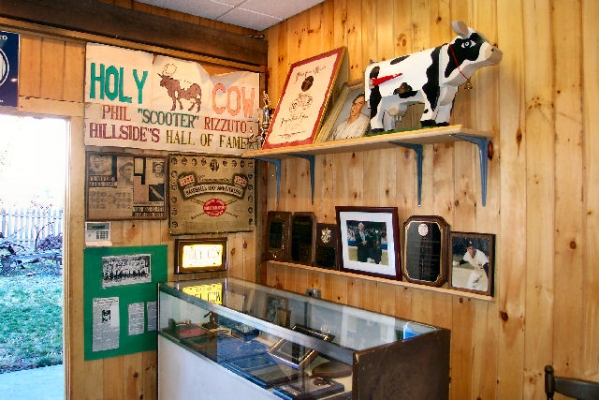 Turning around you see some of the "holy cow" memorabilia. Among these are the holy cow mailbox and the original holy cow banner that accompanied the Hillside buses up to Cooperstown for the Hall of Fame ceremony.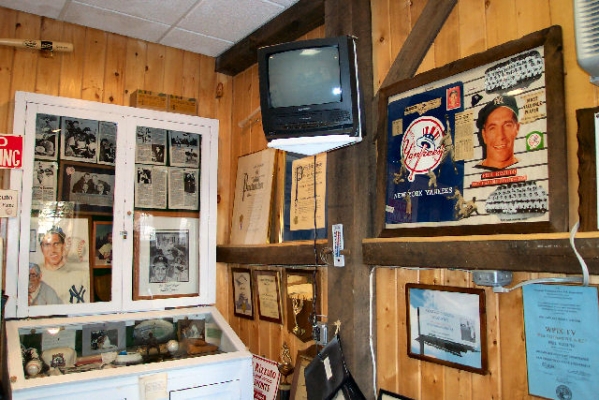 A small television plays videos of Phil Rizzuto's induction into the Hall of Fame along with a larger documentary of his visit there on the days leading up to his induction.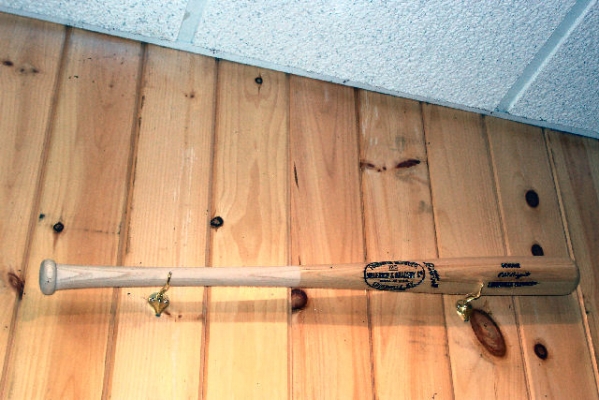 An authentic "Phil Rizutto Louisville Slugger"